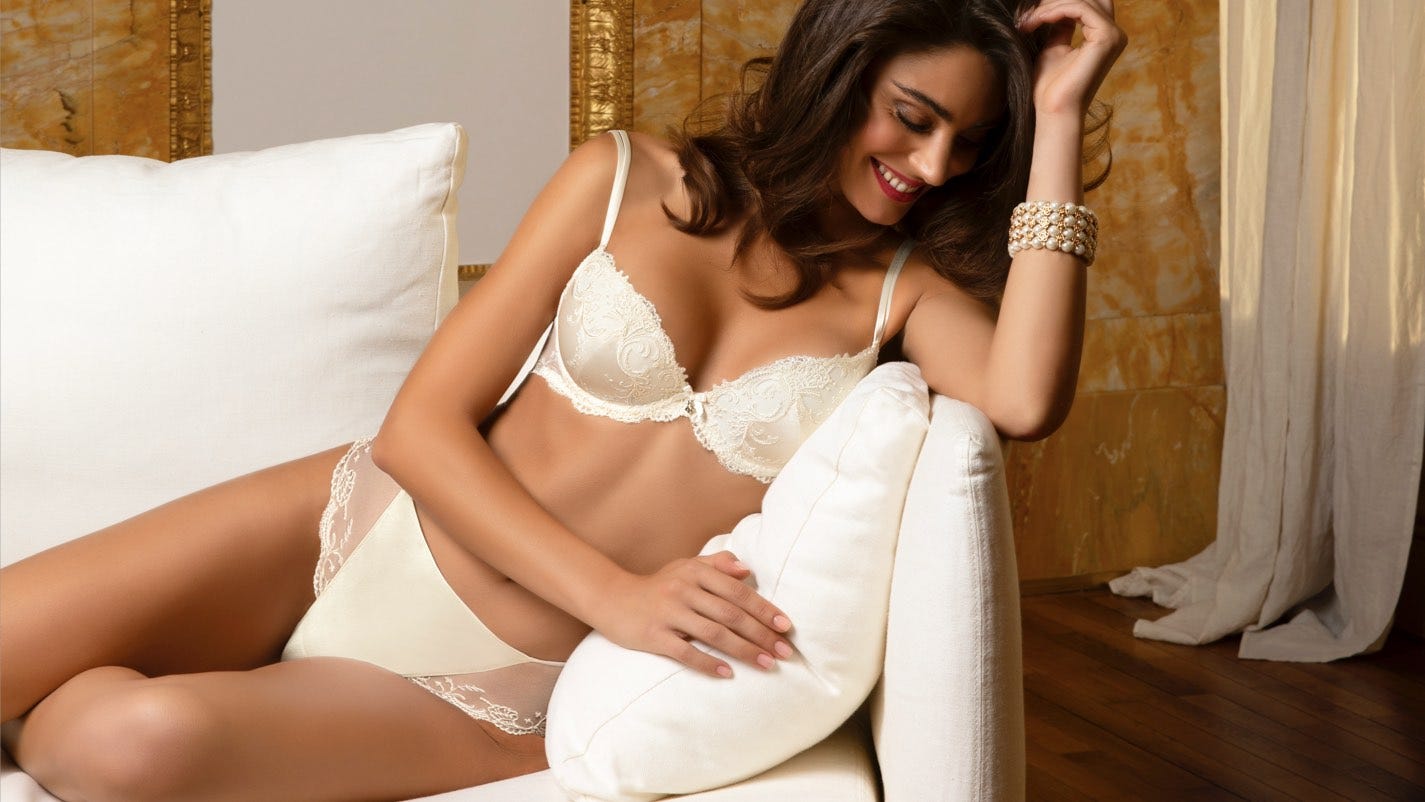 Congratulations!
YOU'RE GETTING MARRIED!
Let Us Help You Get Started
STEP ONE
Sign up for a professional bra fitting.
If you are in the area, give us a call- It's complementary and our specialty.
Depending on your body type and cup size, the lingerie that is available to you dictates what dress style will work best for you. This means to look your best in your dream dress, you may need some support. There are so many options. And remember shapewear. Don't think for a minute that all those models look great in those wedding dresses without shapewear.
STEP TWO
Start thinking about the big picture.
Other intimate needs to consider include:
Honeymoon intimates
Mothers-of-the-couple intimates
Bridesmaids and groomsmen gifts (we have wonderful options for the men)
Robes and sleepwear
Swimwear
Bras and panties
We also carry specialty personal items, including essential oil perfumes and candles (have you considered a signature scent for your day?), laundering options, and luxurious, discreet sensual care products for women.
Check out two downloadable tools we've created to help your busy wedding planning.
STEP THREE
Sign up for our additional services.
Complimentary Bridal Registry for all wedding couples. We maintain a bridal registry with sizing and preference information for anyone who would like to purchase gifts for the bride and groom.
Serve as your Bridal Shower venue. Brides have embraced lingerie showers for many years. We've taken this one step further and encourage our bridal parties to have their shower right here at Uplift. It doesn't matter where you live, Carmel, IN is a fabulous place to visit and The Hotel Carmichael is just steps away from our shop. Special parties like this are scheduled at the shop after hours. We'll help you create the perfect event while the bride and guests all experience a professional bra fitting.
STEP FOUR
Check off a couple of "to-do" items such as Bridesmaids and groomsmen gifts.


Consider a signature scent for your special day with candles and essential oil fragrances by House of Blair Style. We have numerous options for Bridesmaid's gifts including matching robes, sleepwear, and underwear. For men, we have Saxx Underwear (truly life-changing underwear). It's designed utilizing a patented ballpark pouch technology. We've had numerous grooms tell us that SAXX underwear was the best gift for their groomsmen. We also have SAXX running shorts, swim trunks, workout wear, and loungewear which are exceptional and well-loved gifts. They too have the same ballpark pouch technology.
In all of these items, key factors to consider include your fabric and style preference, fit, and overall comfort. We have a wide selection of intimates by exceptional designers from all over the world in a range of sizes and prices from mid-range all the way to the unsurpassed luxury of custom design and hand-made couture items. We look forward to meeting you!